When we think of consuming media, we tend to think of the generalization of millennials being enamored with their smartphones, taking selfies, or browsing social media for hours on end. These generalizations fail to mention one important factor: ALL generations are consumed with some form of media. Although the other generations –Generation Z, Generation X, and Baby Boomers- receive less attention and emphasis, they are equally important in developing the right audience and delivering the most impactful content for marketing your business. As a business owner, these are elements that can truly transform the marketing and branding of a company from nothing to something.
Just ask any successful entrepreneur today what drives their business, and they will tell you that creating a connection with your audience is the best way to encourage engagement, build growth, and generate sales. However, to understand your audience, you have to know your audience by being aware of their tendencies, behaviors, and habits.
Use the graphics below to help you better understand and compare the four main generations and how they consume media. Where does your customer demographic fit in?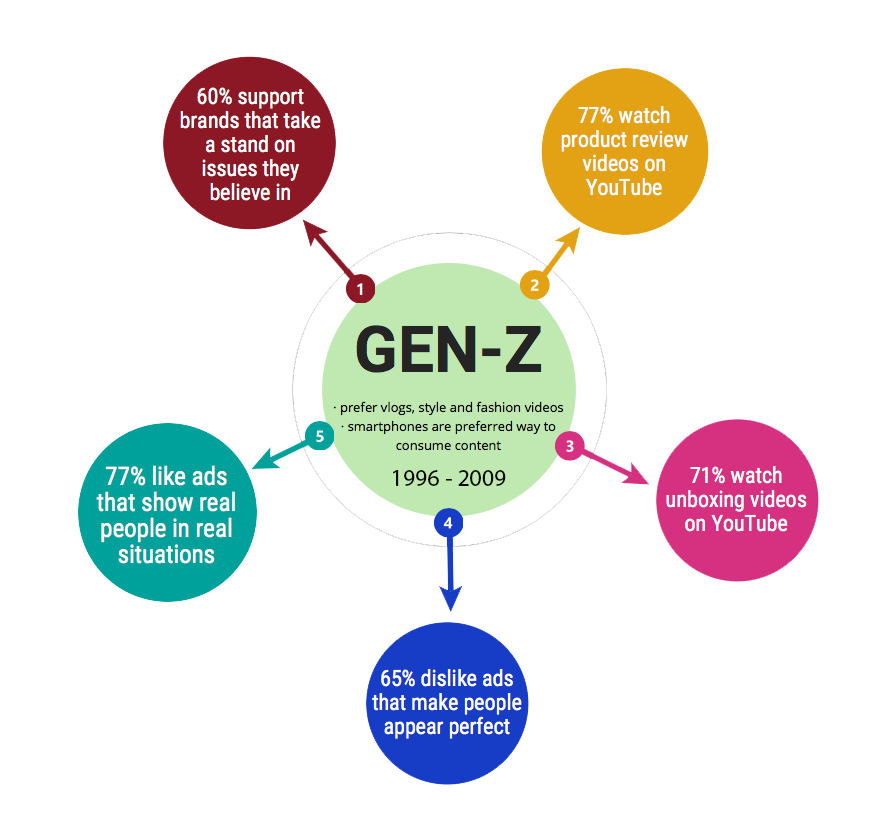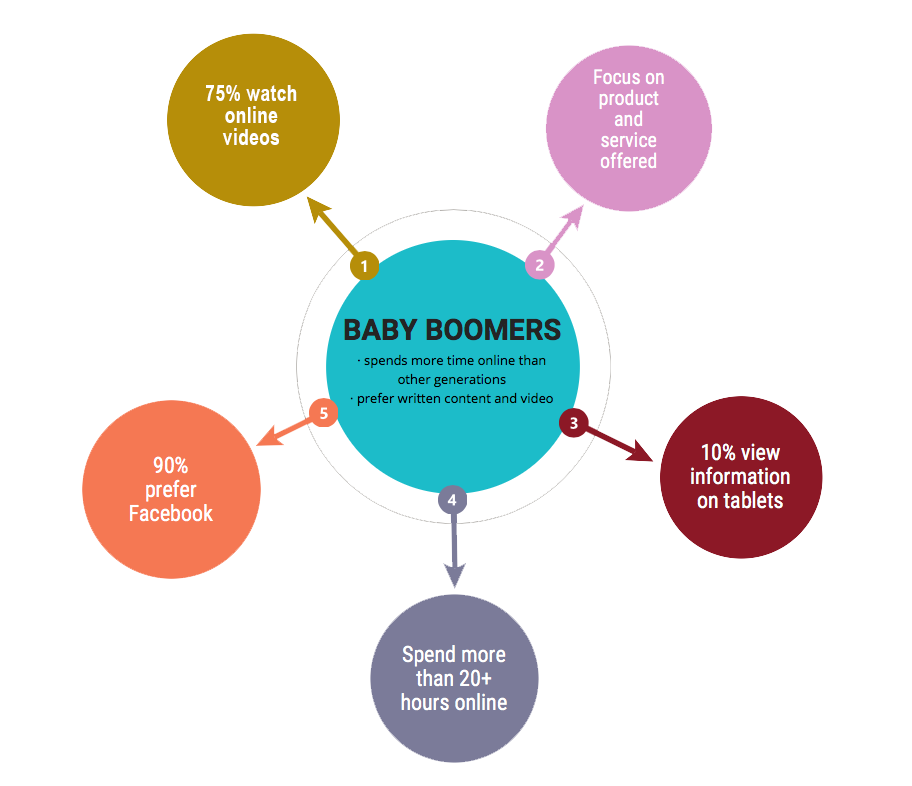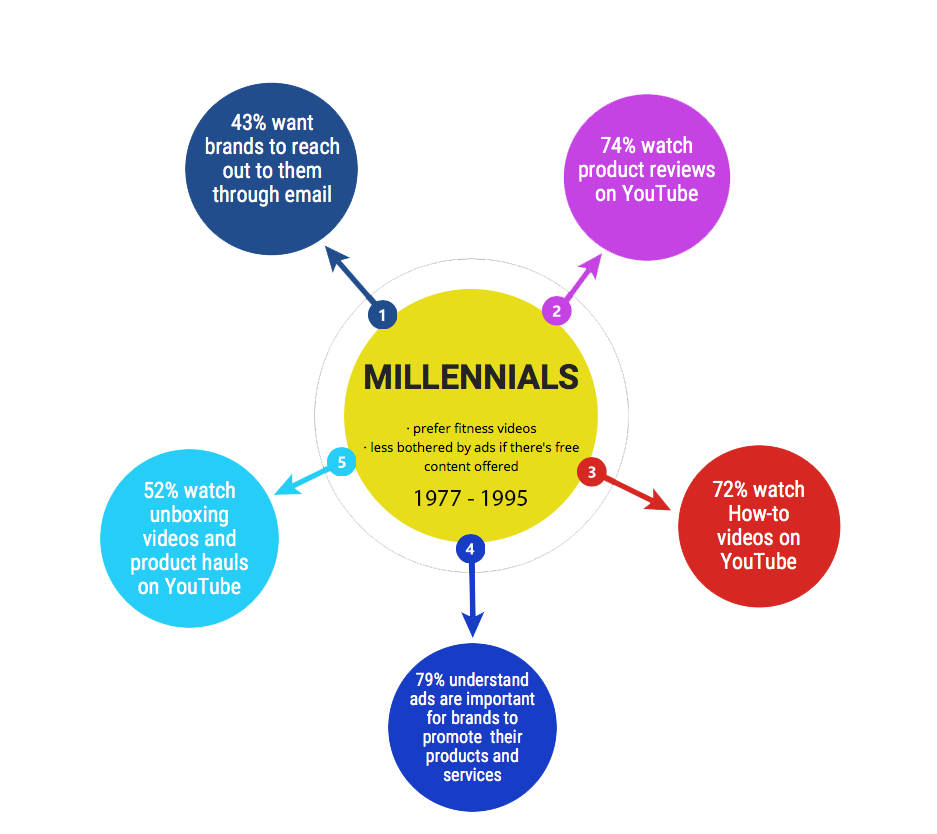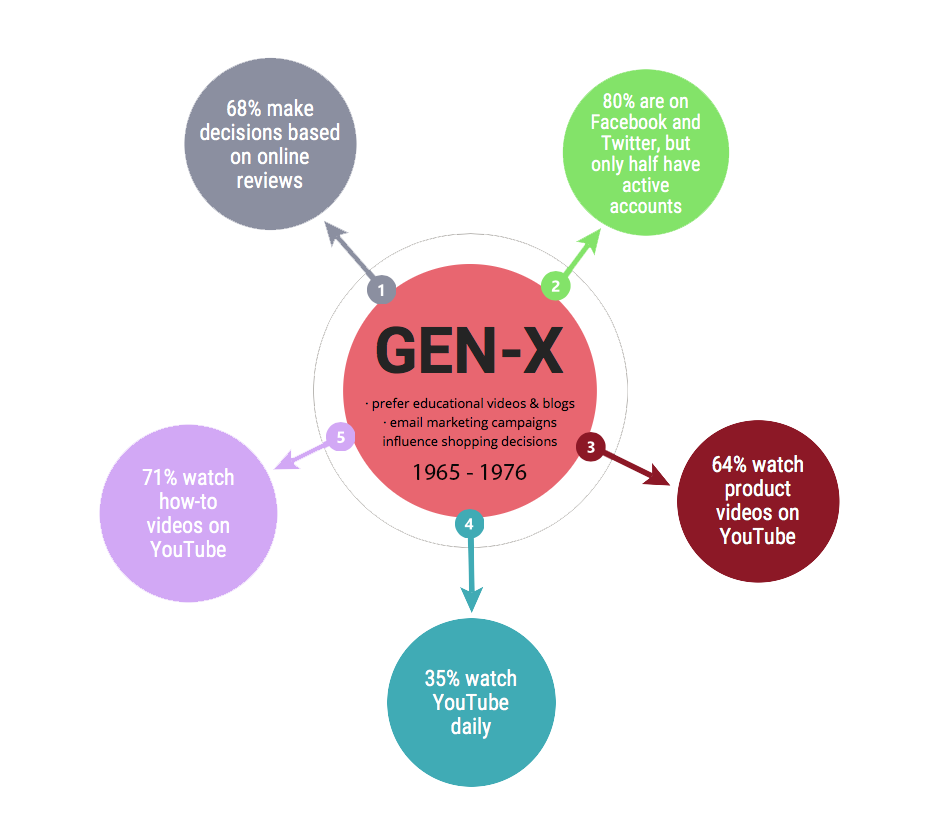 Sources:
Infographic: How Generations X, Y and Z consume video
MILLENNIALS ON MILLENNIALS: A LOOK AT VIEWING BEHAVIOR, DISTRACTION AND SOCIAL MEDIA STARS
How Millennials and Baby Boomers Consume User-Generated Content [Infographic]
Need help with your small business marketing or website? Contact NAVARRO CREATIVE GROUP and let's talk about ways that we can help you build your on-line presence and marketing strategy.
615.562.1002 | [email protected] | www.NavarroCreativeGroup.com
Connect With Us