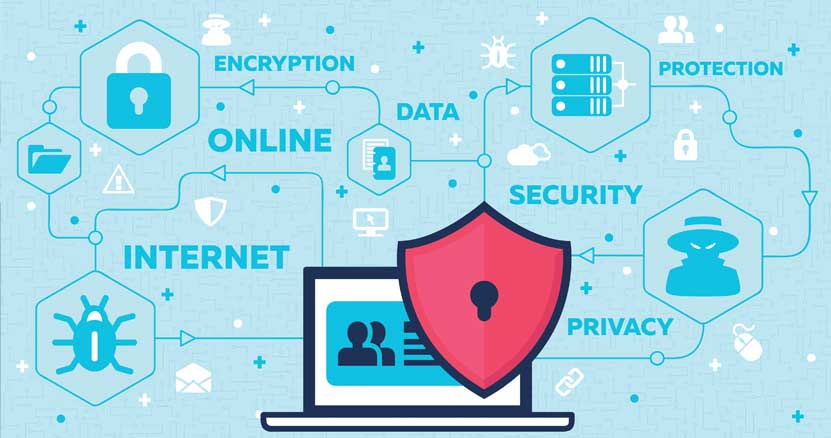 Have you ever noticed that some website URLs start with HTTP while others start with HTTPS, and a tiny lock in the top left corner of the browser?
That information tells the user whether or not a website has an SSL certificate.
So what? SSL stands for Secure Sockets Layer which is a secure protocol developed for sending sensitive information over the internet. If a website you are on has an SSL certificate, it means that the site is secure and encrypted. Any data you enter is safely shared with that website and that website only.
Why is that important? When you fill out a form on a website without an SSL certificate, this site is classified as not secure, and the information can be intercepted by a hacker.
The information you submit, anything from a banking transaction to your credit card information could be intercepted by a hacker and used maliciously or sold on the dark web.
When you visit a website that has an SSL certificate, your browser will form a connection with the webserver and bind to it. This connection is secure so that no one besides you and the website where you're submitting your information can see or access it.
Why is SSL important to me?
You might be thinking, I don't accept sensitive information through my website. Regardless of if you are in the business of accepting delicate information or not, having an SSL certificate is still incredibly important.
SSL and SEO
In 2014, Google made adjustments to its ever-changing algorithm for SEO rankings. The major change? Google began and still continues to flag sites without SSL certificates as untrustworthy.
Sites with an SSL certificate receive an SEO boost and will be the default result for searchers. If you want to be findable on Google, having an SSL certificate on your website is absolutely necessary.
SSL and online payments
If you are conducting online transactions through your website, it is imperative that you have an SSL certificate. As an online shop, you are responsible to ensure that the information being shared over your online store is protected.
Having an SSL certificate shows your customers that their usernames, passwords, and credit card numbers are not being revealed to hackers!
SSL and consumer trust
If a site does not have an SSL certificate the second a customer lands on a website that is labeled 'not secure', they are going to feel less secure browsing it. Even if there is no sensitive information being passed across it, would you stay on a site where you felt there was potential to be scammed or hacked? SSL certificates have become an absolute necessity for any business that wants to be perceived as trustworthy.
The confidence and trust that an SSL certificate can provide to a site is undeniable. Securing your website with an SSL certificate demonstrates that your business values your customer's privacy, which is essential to building trust, which leads to customer conversion and business growth.
---
Do you need help with your SSL? Contact us today for help.
Other articles you might enjoy: